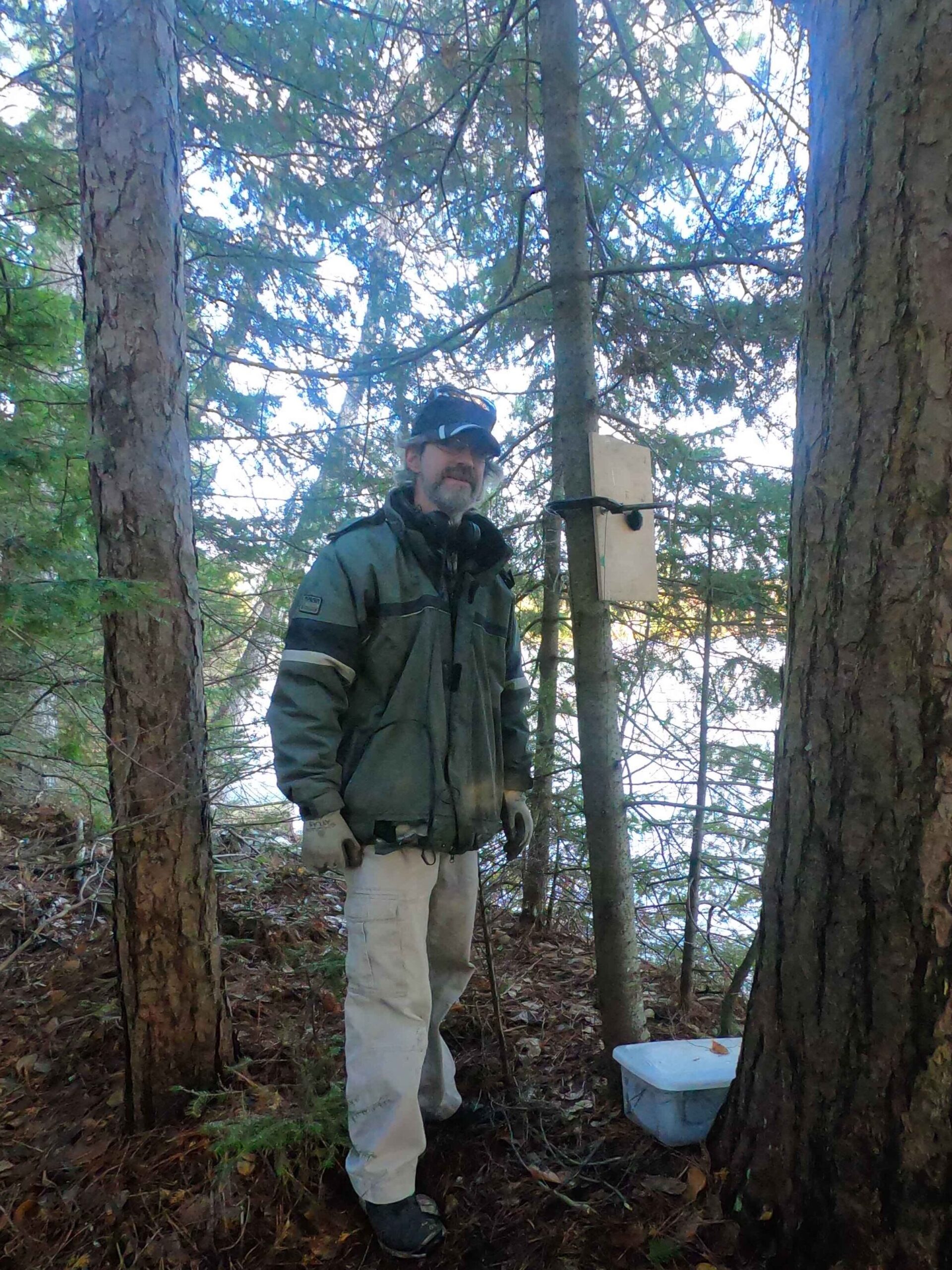 One of the qualities we like best about Warbler's Roost is the soundscape. There is no hum of traffic noise. Bird calls are clear and provide a sense of space. The off-seasons when tourists are not around are especially intriguing and allow time and space for uncovering hidden subtleties of the local wildlife and geophonic elements.
Warbler's Roost is expanding its artist residency program to include a Soundscape Retreat. This is a chance to explore the local soundscape of the Almaguin Highlands by making audio recordings, editing and analyzing those recordings, and composing with them. As well, participants will better appreciate the complexity of the natural soundscape through SOUNDwalking and listening exercises.
Participants will have the opportunity for personal work complemented with instruction from Canadian sound artist and soundscape composer Darren Copeland who has been creating environmental recordings throughout his artistic career and his current project The Absent Listener is based on continuous soundscape recordings from the Warbler's Roost property. Copeland studied with Barry Truax at Simon Fraser University where the World Soundscape Project was founded. He has experience in a variety of methods for soundscape recording – stereo, Ambisonic, underwater and material-bound.
Darren Copeland and his partner Nadene Thériault-Copeland are both past presidents of the Canadian Association for Sound Ecology and they currently direct New Adventures in Sound Art (NAISA) in South River. NAISA has presented many works by leading soundscape artists in the fields of music, installation art, and new media and have also presented many sound art workshops and SOUNDwalks in order to help expand people's awareness of the acoustic environment.
The soundscape retreat has two formats – three day and one week. The one week format starts after a day for arrival with two full days of instruction on recording, editing and mastering that are followed by the remaining days focused on individual work which is complemented with short evening tutorial sessions for feedback, help and additional instruction. The four day model can be weighed more to individual work or to instruction depending on the experience and interests of the participant.
All levels of experience for participants is welcome. Instruction is one on one and can be tailored to the learning interests and experience level of the participant.
Some days might involve early morning sessions as that is often the best time for listening to, and recording the soundscape. Participants should bring a laptop computer and portable recording equipment if they have any. If not, equipment can be loaned for the retreat with advance notice.
Pricing & Payment Information
Three Day Option for $475 + HST – Arrive on a Monday and Leave on a Thursday.
1 Week Option for $799 + HST – Arrive on a Monday and leave the following Monday (includes up to 15 hours of instruction, Breakfast and 1 week accommodation.)
Both options take place between October 15 and December 15 or between January 15 and April 15.
Payments
A deposit of 50% of the residency retreat fee is required to confirm registration. Balance is due on the day of arrival. We accept VISA and MasterCard, or e-transfer.
Once a Warbler's Roost staff member has confirmed that your chosen date is available, he/she will follow up with a phone call in order to arrange credit card payment.
Cancellation policy:
As only a limited number of spots are available, Warbler's Roost has a strict cancellation policy. The 50% deposit is non-refundable. However, should the artist wish to change their dates to another retreat week within the same calendar year and if the new dates are available, the deposit can be used for a revised retreat period.
Please provide your registration information in the form below. A staff member from Warbler's Roost will respond in 1-3 days to confirm details and arrange payment.